About Electrical Technicians of Connecticut, LLC: Your Trusted Your Southbury Electricians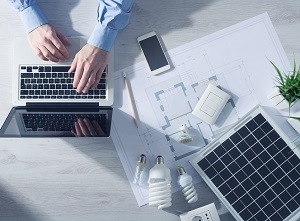 At Electrical Technicians of Connecticut, LLC, our Southbury electricians are proud to be the preeminent electrical service provider in the local area for both residential and commercial property owners. Our exceptionally skillful contractors conduct all sized tasks from minor appliance repair to new construction design and installation services. Our technicians can install, repair, maintain, and replace any portion of your electrical system. The one constant in everything that we do is our goal to achieve the highest levels of customer satisfaction possible.
Call Electrical Technicians of Connecticut, LLC, today if you need to hire a professionally licensed electrician in Southbury. Our courteous and polite staff would be happy to take your call, to answer any of your questions, and to schedule your consultation today. We are always ready to provide for any of your emergency electrical repair needs.
Commercial Electrical Services in Southbury
Our team of highly qualified commercial electricians have the expertise and knowledge to complete your project accurately, on time, and under budget.  Our commitment to flexible scheduling and working with shifting client demands makes us the right choice for all of your commercial electrical needs. Here are just a few of the exceptional services that we proudly provide:
Residential Electrical Services in Southbury
We provide electrical services for home owners, general contractors, and property managers. Our residential electricians are qualified to meet all your home electrical needs. Our team's extensive training and experience allows us to provide quality services for all of your electrical needs from home electrical repair to installations. Call us today for any of the following efforts:
Recent Articles
Helpful Advice for Choosing a Standby Generator for Your Home - Electricity is more than a convenience; it is a necessity. Without a reliable source of electricity in your home, you and your family cannot enjoy your property to the utmost. When the power goes out in the local area, you and your family are deprived of the comfort and security that you expect and deserve in your property. For these reasons, every homeowner should consider installing a standby generator … Read More
What Southbury Residents Should Know About Level 2 Electrical Vehicle Chargers - Generally speaking, for residential properties, there are two options when it comes to electrical vehicle chargers, level 1 and level 2. Level one chargers rely on the 120V current within your residence. In contrast, level 2 electrical vehicle chargers have 240V, similar to your washer and dryer. This added current allows your electronic vehicle to charge much faster than with a level 1 system … Read More
If you would like to know more about Electrical Technicians of Connecticut, LLC's team of Southbury electricians, please call 203-262-0481 or complete our online request form.