Copper Network Wiring Services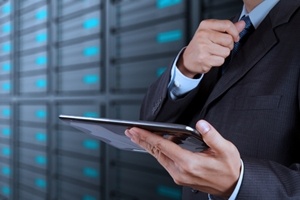 Your business is completely dependent on your electrical and telecommunications systems. At Electrical Technicians of Connecticut, LLC, our Southbury electricians are here to help you with all your video, data, phone, and wireless needs. Our professionals are especially adept at designing and installing copper network wiring solutions for businesses in all industries.
In every service we provide, our electricians work their hardest to provide our customers with the most customized commercial electrical services possible. With the help of our experts, your copper network wiring will be designed in the best way to promote the productivity and profitability of your commercial endeavors. Our team of technicians will always be available to provide for your repair and replacement needs.
Call Electrical Technicians of Connecticut, LLC, today if you need to hire a professionally licensed commercial electrician in Southbury who specializes in copper network wiring services. Our highly skilled and experienced team is ready and eager to assist you with all your design and installation needs. Our experts can answer any questions that you may have. We can schedule your appointment today.
Copper Data Cabling Experts in Southbury
Our Southbury Electricians provide copper data cabling solutions for all kinds of businesses, including; transport companies, office blocks and manufacturing facilities. We always take the time to understand your individual needs and concerns and strive to go the extra mile to ensure a professional installation every time.
Electrical Technicians of Connecticut, LLC, has the expert knowledge and experience you need.  If you are looking for a company to provide copper cabling network installation services for your business, call us today to learn more.
Benefits of Copper Network Wiring for Southbury Businesses
Professionally installed network cabling is essential to the operation of a lot of businesses today.  Copper networks are highly flexible and can be easily integrated with existing systems for a fully complete internal business network.
Our copper cabling is not only durable, but provides the fast speeds you need and expect.  Our copper cabling provides excellent conductivity for super fast speeds, reliability and durability.   A professional network cable installation gives you the ability to communicate efficiently and effectively with clients, customers, and employees.
Copper Network Wiring Maintenance and Repairs
After our professionals install your copper network wiring, our Southbury electricians will always be available to provide for your repair and maintenance needs. You can always rest assured knowing that the most highly skilled telecommunications experts in the area are ready and eager to assist you. Call us today for any of your needs.
If you are looking for a commercial electrician that installs and repairs copper network wiring in Southbury, CT or nearby, please call 203-262-0481 or complete our online request form.
Recent Articles
Helpful Advice for Choosing a Standby Generator for Your Home - Electricity is more than a convenience; it is a necessity. Without a reliable source of electricity in your home, you and your family cannot enjoy your property to the utmost. When the power goes out in the local area, you and your family are deprived of the comfort and security that you expect and deserve in your property. For these reasons, every homeowner should consider installing a standby generator … Read More
What Southbury Residents Should Know About Level 2 Electrical Vehicle Chargers - Generally speaking, for residential properties, there are two options when it comes to electrical vehicle chargers, level 1 and level 2. Level one chargers rely on the 120V current within your residence. In contrast, level 2 electrical vehicle chargers have 240V, similar to your washer and dryer. This added current allows your electronic vehicle to charge much faster than with a level 1 system … Read More