Bethel Electricians Dedicated to Excellence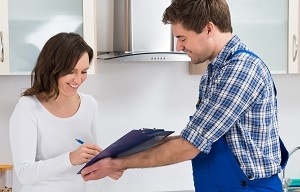 One of the most important things that you can do, as a home or business owner, is secure a reputable electrician to work with, for all of your service needs. Smart locals know that Electrical Technicians of Connecticut, LLC is the name to trust in for this type of work. We have established ourselves as the premier choice in the area for this type of quality work.
Electrical work is never the sort of service that you want to take a chance with. Aside from needing the work to be quality, the top priority is that the work is done in a safe and effective manner. We take great pride in our dedication to superior customer service, which includes providing safe work that offers long term solutions.
Our Bethel Electricians make it a point to partner with each of our clients and help them understand the work being done, any options that they have and work to offer a cost-effective solution. There is no reason to settle for less than the best, when it comes to this type of work. Your residential or commercial electrical system is the most important feature, and it is about more than comfort, it is about being able to keep your home or business operational.
Residential Electrical Services in Bethel
We specialize in both residential and commercial electrical work. Some of the residential services that we offer include:
Electrical Repairs - Everything from troubleshooting to ceiling fan repair, and anything in between, shows the span of the electrical repair work we do. We can get to the root of your problem and help resolve it, promptly and professionally. Don't attempt to make electrical repair work a do-it-yourself job; leave this to the industry experts.
Lighting - This is essential for your home and helps with the quality of your day-to-day life. We offer interior lighting installation and repairs, as well as security, pool and landscape lighting. In fact, we even work with our customers to offer low voltage lighting.
Knob and Tube Wiring - Owning and older and more historical home is a joy and a wise investment, as long as you are willing and able to take on the updates required, such as bringing the electrical system up to date. Replacing knob and tube wiring with the modern system your house should be using is vital for comfort, ease and, most importantly, safety.
Panel Upgrades - The electrical panel of your home is what keeps it supplied with the energy required to run your appliances. However, older homes have a hard time keeping up with modern day demands. In fact, even homes built as recently as the 80s usually need a panel upgrade. This will enable you to use all your electronic gadgets, without the need to unplug one appliance to use another, blowing a fuse or tripping a breaker.
Attic Fans - Wise homeowners know the importance of having a quality attic fan installed and maintained. This helps prevent the buildup of hot and humid air in the attic, which will cause your energy bills to soar and can lead to problems like mildew and rot.
Bethel Commercial Electrician Experts
Electrical Technicians of Connecticut, LLC is also the company to trust in for all of your commercial electrical service needs. We take this line of work seriously, as all electrical work should be handled. Just as with residential work, we offer a variety of commercial electrical services too.
The work we do includes new construction, shop relocation wiring, fire alarm installation, plus so much more. Our job is to provide you with important service work, but we intend to do so in a manner that will ensure your total satisfaction. As a locally owned business, we understand, firsthand, the importance of being able to keep your business up and running.
The work we do can help ensure that your daily operations continue, without disruption. Otherwise, your business will be less productive which also means less profitable. Make it a point to call on our dedicated experts for the best in safe and effective electrical service.
If you are looking for an electrician in Bethel, CT then please call Electrical Technicians of Connecticut, LLC at 203-262-0481 or complete our online request form.