Looking For A Seymour Electrician?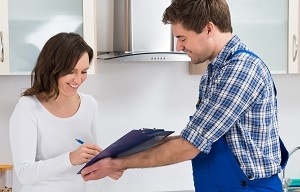 Sometimes you don't know who to trust when it comes to hiring an electrician in Prairie City. You may need a Seymour electrician for new wiring installation, lighting upgrades, panel upgrades, or repairs. If so, you are probably looking for a local electrician who is priced reasonably and provides quality work. That's what we're all about here at Electrical Technicians of Connecticut, LLC.
As a local family owned electrical service company, we provide the best in service to Seymour and surrounding communities. We get your repairs done right and have all the tools, equipment, skill, and training to handle anything necessary. Whether you are looking for a safety inspection, repairs, rewiring, generator installation, or anything else, we're ready to get it done! Give us a call with any questions or to schedule an appointment today. We are happy to take your call.
Electrical Repairs
If you live in a home in Seymour that is at least 40 years old, then there's a good chance that the wiring is old and has suffered from wear and tear. If you notice the lights flickering, fuses blowing frequently, or a dead spot in your home, then call us today. We can schedule an appointment for repairs or an inspection to assess what the problems are and the best course of action to take care of them. We are highly skilled in troubleshooting and all types of electrical repairs such as:
Wiring repair
Wiring replacement
Panel upgrades
Outlet repair
Lighting repair
GFCI outlet upgrades
Receptacles & fixtures
Pool lighting
and more
Panel Upgrades
Connecticut state law regulates code compliance for homes and commercial buildings in Seymour. The law requires that certain electrical components in your home or business meet the codes and guidelines set forth for safety reasons. This is for your safety and protection as well as the safety of the community the building is located in.
One component that is heavily regulated is the electrical panel, or circuit box because it controls and distributes power throughout every outlet and light throughout the building. If you live in an old home or have an older commercial building, the property and the occupants could be at risk when the electrical panel is outdated.
Today's appliances and gadgets need more power than in the past, so it's important not to put a heavy load on the outdated electrical system. We can evaluate the electrical panel and make a recommendation on what needs to be done. New panels also run far more efficiently and don't threaten the safety and security of your property.
Home Generators
If you've been considering having a home generator installed, it's past time to get it done. There's never been a better time to prepare for a power outage than now when it's so frequently a problem for many parts of the country during bad weather. You never know when power will go out or for how long. Don't get stuck in a bad situation with no source of power, let us come out and show you your options because there's sure to be a system that will at least minimally suit your needs.
The best option will always be a unit that gives you the sufficient power you're looking for while utilizing the minimum in fuel to run. Call us to schedule an appointment and we'll help you look at the best options. We have access to quality home generators that provide all the backup power you need.
If you have a home generator already, it will need to be repaired and maintained so that it will run properly whenever you need it. The worst thing that can happen to a machine if neglect. We can get your generator working great and tune it up for you so it's ready to work hard for you at the most important times. Our Electrican offers fast, dependable electrical repairs of all types.
If you are looking for an electrician in Seymour, CT then please call Electrical Technicians of Connecticut, LLC at 203-262-0481 or complete our online request form.