Highly Skilled Woodbury Electricians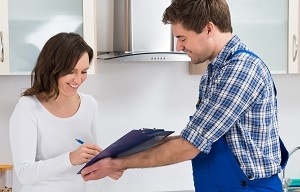 At Electrical Technicians of Connecticut, LLC, our Woodbury electricians believe that every local family and business deserves to have an efficient, effective, and reliable electrical system in their properties. Our professionals have the training, equipment, and experience necessary in order to ensure that your electrical system provides for all your needs in the most customized manner. From minor electrical repairs to new construction designs and installations, our technicians handle it all.
The key to the success of our locally owned and operated company is simple. Our team strives to form long lasting and mutually beneficial relationships with all of our customers. To this end, our Woodbury electricians refuse to cut corners. In everything that we do, our professionals hold ourselves to the highest standards possible. You are guaranteed to be pleased with the results of our efforts.
If you want to hire an electrician in Woodbury, CT who will bring this dedication to excellence to task for you, call Electrical Technicians of Connecticut, LLC, today. Our polite and professional staff is ready to assist local residential and commercial property owners with all their electrical needs. Our experts would be excited to answer any of your questions and to schedule your service call today.
Residential Electrical Repairs in Woodbury
When something goes wrong with your residential electrical system, you and your family cannot enjoy your home to the utmost. Identifying the cause of the problem is hard enough. Conducting electrical repairs in Woodbury without the property training and experience is extremely dangerous if not impossible.
At Electrical Technicians of Connecticut, LLC, our Woodbury electricians are here to assist you in this regard. We have the capability to handle any residential electrical repair task. Here are just of the few most common services that we are called upon to perform:
Ceiling Fan Repairs
Electrical Troubleshooting
Lighting Repairs
Outlet Repairs
GFCI Electrical Outlets
And More
Commercial Electricians in Woodbury
In order for your business to be as productive and profitable as possible, your electrical system needs to operate in the most efficient and reliable manner. Having a professionally licensed electrician on call to provide for your repair and maintenance needs is an absolute necessity. At Electrical Technicians of Connecticut, LLC, our commercial electricians are adept at all of the following efforts:
New Construction
Facility Electrical Wiring
Phone/Cable/Network
Fire Alarm Installation
Machine Control Wiring
Emergency Back Up Generators
Transfer Switches
Shop Relocation Wiring
Central Vacuum Systems
If you are looking for an electrician in Woodbury, CT then please call Electrical Technicians of Connecticut, LLC at 203-262-0481 or complete our online request form.