Three Electrical Wiring Problems Southbury Residents Should Know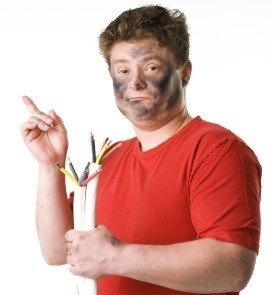 As a Southbury homeowner, you have an obligation to ensure that your electrical system is in the best condition possible at all times. You and your family rely on electricity for nearly every task that you conduct on a daily basis. Unfortunately, electrical wiring problems will inevitably arise. When they do, it is always highly recommended that you contact a professionally licensed electrician for assistance.
At Electrical Technicians of Connecticut, LLC, our Southbury electricians would be happy to assist you with all your electrical maintenance and repair responsibilities. Our professionals can troubleshoot your entire electrical system, identifying and repairing any electrical wiring problems that are present. Some of the most common electrical problems are caused by faulty wiring.
In order to help our customers better understand electrical wiring problems, our Southbury experts have provided the following guide. If you notice any of the following three issues, you should contact our experts for assistance. We will be able to repair, upgrade, or replace your electrical wiring as need be. After our efforts, your electrical system will provide for all your needs in the most efficient, safe, and reliable manner.
Overheating Electrical Wiring
One of the worst things that can happen with your electrical wiring is overheating. According to estimates, over 16,000 electrical fires occur every year, many of these caused by degraded electrical wiring. If you notice any of the following problems, you should contact our Southbury professionals for help immediately:
Scorch marks on outlets
Warm walls
Warm appliances
Failing breakers
Burning rubber smells
Hot fixtures
Smoke in home
Damaged Electrical Wiring in Southbury - Call an Electrician Now!
Over years of use, it is inevitable that you electrical wiring will deteriorate or become damaged in some way. Screws and nails through your walls can pinch, cut, or nick your wires. Changes in temperature and moisture can cause insulation to crack and fray. Whenever there is visible damage to electrical wiring, it is imperative that you contact a professional to conduct repairs. our Southbury electricians are ready to assist you in this regard.
Overloading Electrical Wiring
If your electrical system is old or outdated, it may not be able to provide for the heightened energy demands of the modern home. If you cannot run two major appliances on the same circuit or if you breakers are tripping frequently, your electrical wiring may be overloading. Other signs include flickering and dimming lights. When you hire our professionals to address your electrical overloading needs, we can find the precise problem and resolve it in the most expert fashion.
If you are experiencing any of these electrical wiring problems in Southbury, call 203-262-0481 or complete our online request form.