What Southbury Residents Should Know About Level 2 Electrical Vehicle Chargers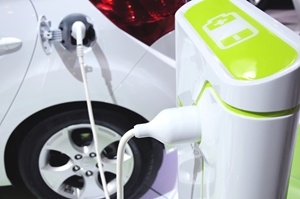 The electric car industry is booming. This energy efficient alternative to fossil fuels is a fantastic way to save money in an environmentally responsible manner. Whether you are a residential or commercial property owner, you can benefit greatly from installing an electrical vehicle charger in your home or business. But which should you choose? Many homeowners get confused when faced with deciding between Level 1 vs. Level 2 electrical vehicle chargers in Southbury.
At Electrical Technicians of Connecticut, LLC, our electrician are here to help you with this effort. Our highly skilled professionals have the knowledge, skill, and experience necessary to help you make this responsible and wise investment. We are routinely called upon to install level 2 electrical vehicle chargers in both residential and commercial properties. With our guidance, you will make the absolute most out of the effort.
If you are interested in installing an electric vehicle charger in your Southbury home or business, call Electrical Technicians of Connecticut, LLC, today. Our professionals have provided the following information to help you get this project off the ground. Our polite and knowledgeable staff would be happy to take your call and to answer any of your questions. We can schedule your appointment today.
Level 2 Electrical Vehicle Chargers Reduce Charge Time
Generally speaking, for residential properties, there are two options when it comes to electrical vehicle chargers, level 1 and level 2. Level one chargers rely on the 120V current within your residence. In contrast, level 2 electrical vehicle chargers have 240V, similar to your washer and dryer.
This added current allows your electronic vehicle to charge much faster than with a level 1 system. They are able of delivering upwards of 19.2 kilowatts per hour. As such, with a level two electrical vehicle charger, you can have a fully fueled vehicle anywhere between 3 and 4 hours.
Benefits of Level 3 Electrical Vehicle Chargers
As stated earlier, the greatest benefit of a level 2 electrical vehicle charger is the reduce charged time. You will be able to get your car ready for long trips and daily commutes in a much shorter time frame.
A side benefit of this faster charging is that you can actually save money in the process. Because your electric vehicle will not have to stay plugged in the entire time you are home, you can strategically plan the time at which you will charge it. You can decide to charge your vehicle during hours in which electricity is available for cheaper.
When you hire our professionals to install your electrical vehicle charger, you can feel confident knowing that you are making the best choices during the project. You will be completely pleased with the results of the effort for the long term.
If you want to learn more about Level 2 electrical vehicle chargers in Southbury, call 203-262-0481 or complete our online request form.