Emergency Backup Generators and Transfer Switches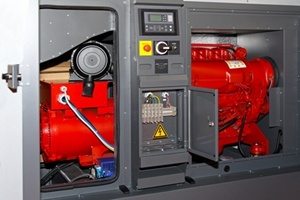 Many commercial, industrial, and public facilities simply cannot go without a reliable source of electricity. In certain instances, it is absolutely imperative that critical systems have multiple fail safes. Whenever you consider installing emergency backup generators and transfer switches in Southbury, it is highly recommended that you consult with a professionally licensed electrician. At Electrical Technicians of Connecticut, LLC, our Southbury electricians are here to assist you with every aspect of this project.
Our highly skilled experts have the knowledge, equipment, and experience necessary to design, install, inspect, maintain, repair, and replace emergency backup generators and transfer switches for commercial and public facilities in all industries. In every service that we provide, our professionals work our hardest to provide our customers with the most customized services possible. Our commercial electrical services team will bring this dedication to excellence to task for you during your next project.
If you need to install, maintain, or repair an emergency backup generator or transfer switch system in your Southbury commercial property, call Electrical Technicians of Connecticut, LLC, today. Our design and installation team would be happy to discuss your needs with you and to inform you as to how we can provide for them. Our inspection and maintenance professionals are ready to assist you in all routine tune-ups and emergency situations. Our staff can schedule your appointment today.
Keep Your Business Running with Emergency Backup Generators in Southbury
Depending on the nature of your business, it may be imperative that your commercial operations continue whether or not the main power grid is providing energy. If your business ceases to operate during these times, you are losing a great deal of revenue while maintaining the same overhead. This simply is not tolerable.
At Electrical Technicians of Connecticut, LLC, our Southbury electricians can help ensure that your business always has a reliable source of electricity. We can help you select, design, and install the best emergency backup generators and transfer switches perfectly customized to the unique needs of your business. You can always rest assured knowing that your commercial property is protected by these amazing devices.
Emergency Backup Generator and Transfer Switch Maintenance and Repair
Your emergency backup generator and transfer switch systems must be ready to provide for you needs on a moment's notice. As such, it is imperative that these devices be well maintained at all times. Our Southbury electricians specialize in maintaining and repairing these emergency devices. With our help, your critical systems will always have a reliable backup power source. You commercial operations will never miss a step.
If you are looking for a commercial electrician that installs and repairs transfer switches and emergency backup generators in Southbury, CT or nearby, please call 203-262-0481 or complete our online request form.
Recent Articles
Helpful Advice for Choosing a Standby Generator for Your Home - Electricity is more than a convenience; it is a necessity. Without a reliable source of electricity in your home, you and your family cannot enjoy your property to the utmost. When the power goes out in the local area, you and your family are deprived of the comfort and security that you expect and deserve in your property. For these reasons, every homeowner should consider installing a standby generator … Read More
What Southbury Residents Should Know About Level 2 Electrical Vehicle Chargers - Generally speaking, for residential properties, there are two options when it comes to electrical vehicle chargers, level 1 and level 2. Level one chargers rely on the 120V current within your residence. In contrast, level 2 electrical vehicle chargers have 240V, similar to your washer and dryer. This added current allows your electronic vehicle to charge much faster than with a level 1 system … Read More