Southbury Electricians Specializing in Machine Control Wiring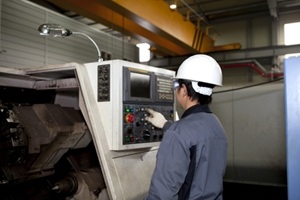 At Electrical Technicians of Connecticut, LLC, our electricians can provide high quality machine control wiring services for all industrial, manufacturing, and production applications. Our highly skilled professionals are adept at electrical system design, installation, maintenance, and repairs. With our assistance, you will be able to make the improvements to your facility that will dramatically enhance the productivity and profitability of your endeavors.
Our team is honored by the fact that so many local commercial clients trust us as their go-to electrical service provider. Our locally owned and operated company seeks to be an integral asset of all our clients' businesses. Our commercial electricians in Southbury will always work their hardest to provide you with the most customized and highest quality services possible. Together, we can keep your electrical system in the most reliable, efficient, and effective condition at all times.
If you need to hire a professionally licensed Southbury electrician who specializes in machine control wiring services, call Electrical Technicians of Connecticut, LLC, today. Our commercial electrical services team would be happy to discuss your needs with you and to answer any of your questions. Our emergency electrical repair contractors are always on call to assist you. We can schedule your consultation or service call today.
Electrical Machine Control Panel Wiring in Southbury
In order for your production or manufacturing operation to be efficient and effective, you must have well designed machine control panels and wiring in place. Automation, integration, monitoring, and quality assurance are absolutely vital. At Electrical Technicians of Connecticut, LLC, our Southbury electricians are here to help you achieve the best of all the above mentioned attributes. Here are just a few of the machine control wiring services that we provide:
Packaging Machine Controls
Sorting Machine Controls
Programmable Logic Controllers
Motor Control Centers
Temperature Control Panels
AC/DC Drives
Vacuum Circuit Breakers
Power Control Panels
Marshalling Cabinets
Heating and Cooling Panels
Maintenance and Repairs for Electrical Machine Control Wiring in Southbury
After our professionals install your machine control wiring and panels, we will always be available to provide for your repair and maintenance needs. When you develop a relationship with our highly skilled technicians, you can rest assured knowing that your entire electrical control and automation system is in the best hands.
If there is every any break down, our emergency machine control wiring repair experts will be on site as soon as possible. We will work tirelessly to restore you facility to full operation quickly.
If you are looking for a commercial electrician experienced in machine control wiring in Southbury, CT or nearby, please call 203-262-0481 or complete our online request form.
Recent Articles
Helpful Advice for Choosing a Standby Generator for Your Home - Electricity is more than a convenience; it is a necessity. Without a reliable source of electricity in your home, you and your family cannot enjoy your property to the utmost. When the power goes out in the local area, you and your family are deprived of the comfort and security that you expect and deserve in your property. For these reasons, every homeowner should consider installing a standby generator … Read More
What Southbury Residents Should Know About Level 2 Electrical Vehicle Chargers - Generally speaking, for residential properties, there are two options when it comes to electrical vehicle chargers, level 1 and level 2. Level one chargers rely on the 120V current within your residence. In contrast, level 2 electrical vehicle chargers have 240V, similar to your washer and dryer. This added current allows your electronic vehicle to charge much faster than with a level 1 system … Read More