Southbury Electricians Adept at New Construction Services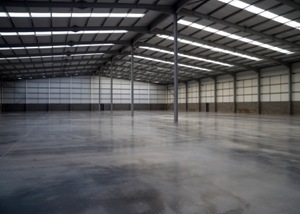 Building a new commercial property is a long term investment. No matter what industry you are planning to serve, your building or facility must be customized to the unique everyday operations of your commercial endeavors. By far, one of the most important aspects of a new construction in Southbury will be the electrical infrastructure. At Electrical Technicians of Connecticut, LLC, our electricians are here to assist you with the new construction effort.
Our highly skilled commercial electrical services professionals have the knowledge, training, and experience necessary to guide you and your business through the entire process. Our Southbury electricians can design and install an electrical system that will meet all of your demands in the most efficient manner for the long term. In this way, our team will boost the productivity and profitability of your business for years to come.
If you are planning a new construction project in Southbury and need to hire a professionally licensed electrician, call Electrical Technicians of Connecticut, LLC, today. Our polite staff is here to take your call and to assist you in any way that we can. Our knowledgeable experts would be excited to discuss your prospective project with you and to answer any questions that you may have about our skills and services. We can schedule your design consultation today.
Experienced Commercial Electricians Doing Installations for New Constructions in Southbury
A commercial construction project generally has many contractors working together to complete many phases by specific deadlines. As such, the electrical contractor that you hire for the effort needs to have experience working with other professionals in the area. More importantly, your prospective electricians must be able to collaborate effectively and communicate efficiently with you and other new construction teams during the project.
At Electrical Technicians of Connecticut, LLC, our Southbury electricians are immensely experienced at commercial new construction efforts. Our team can keep you constantly apprised of the progress of our design and installation services. We will work seamlessly with your other contractors in order to achieve your goals in the most economical and time efficient manner.
Commercial New Construction Electrical Services Customized to Your Business
Again, your electrical system is absolutely critical to the productivity and profitability of your business. At Electrical Technicians of Connecticut, LLC, our Southbury commercial electricians can customized every aspect of your electrical system design and installation project to your present and future needs. From control panel installation for all applications to wiring and telecommunications, our experts handle it all. Your business will be better off having relied on our commercial electricians during your new construction project.
If you are looking for a commercial electrician that does electrical installations for new construction projects in the Southbury area, please call 203-262-0481 or complete our online request form.
Recent Articles
Helpful Advice for Choosing a Standby Generator for Your Home - Electricity is more than a convenience; it is a necessity. Without a reliable source of electricity in your home, you and your family cannot enjoy your property to the utmost. When the power goes out in the local area, you and your family are deprived of the comfort and security that you expect and deserve in your property. For these reasons, every homeowner should consider installing a standby generator … Read More
What Southbury Residents Should Know About Level 2 Electrical Vehicle Chargers - Generally speaking, for residential properties, there are two options when it comes to electrical vehicle chargers, level 1 and level 2. Level one chargers rely on the 120V current within your residence. In contrast, level 2 electrical vehicle chargers have 240V, similar to your washer and dryer. This added current allows your electronic vehicle to charge much faster than with a level 1 system … Read More