Commercial Phone, Cable & Network Services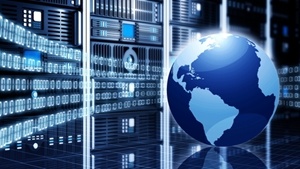 Are you looking for a professional commercial electrician to take care of phone, cable and network installation for your Connecticut business? At Electrical Technicians of Connecticut, LLC we are the local electricians you can trust for experienced telecommunications and data cable installers, serving businesses throughout Southbury, Bridgewater, Newtown, and the surrounding areas.
Professionally installed phone and data network cabling is essential to the operation of a lot of businesses today, and we're happy to provide our commercial clients with the best services and products related to this field. We do phone cabling, copper network wiring, and CCTV installations. To learn more about our phone/cable/network commercial services for Southbury area businesses, please give our commercial electricians a call today.
If you are looking for an electrician that specializes in phone, cable, and network cabling in Southbury, CT or nearby, please call 203-262-0481 or complete our online request form.
Recent Articles
Helpful Advice for Choosing a Standby Generator for Your Home - Electricity is more than a convenience; it is a necessity. Without a reliable source of electricity in your home, you and your family cannot enjoy your property to the utmost. When the power goes out in the local area, you and your family are deprived of the comfort and security that you expect and deserve in your property. For these reasons, every homeowner should consider installing a standby generator … Read More
What Southbury Residents Should Know About Level 2 Electrical Vehicle Chargers - Generally speaking, for residential properties, there are two options when it comes to electrical vehicle chargers, level 1 and level 2. Level one chargers rely on the 120V current within your residence. In contrast, level 2 electrical vehicle chargers have 240V, similar to your washer and dryer. This added current allows your electronic vehicle to charge much faster than with a level 1 system … Read More