Rewiring & Electrical Renovation Services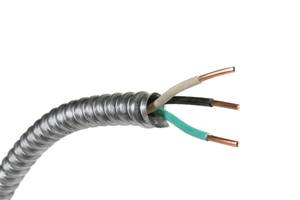 At Electrical Technicians of Connecticut, LLC, our electricians believe that every local family and business deserves to have an electrical system customized to its needs. If you are ever planning to truly improve how you and you family use and enjoy your home, our professionals can assist you with the effort. If you want to improve the productivity and profitability of your commercial property, our electricians have the knowledge, skill, and experience necessary to achieve all your goals. We are the local experts when it comes to electrical renovations and rewiring in Southbury, CT.
Call Electrical Technicians of Connecticut, LLC, today if you are planning an electrical renovation project for your Southbury home or business. Our courteous, polite, and professional staff would be happy to take your call and to answer any questions that you may have about your property or our skills and services. We can schedule your appointment today.
Electrical Renovations Customized to Your Needs
With the help of our highly skilled experts, you will be able to customize your electrical systems to the exact needs of your property. From electrical panel upgrades to wiring, outlet, and fixture installations, our professionals can help you updated and enhance your residential infrastructure. From motor controls to video surveillance systems, our commercial electricians can vastly improve the utility of your business's electrical system.
The one constant in everything that we do is our complete focus on customer satisfaction. Our professionals will constantly stay in communication with you in order to ensure that your goals are achieved in the best possible manner. You and your family are guaranteed to be pleased with the results of your electrical renovations. Your business will be much better for having our efforts.
Electrical Renovations & Rewiring in Southbury Conducted by Expert Electricians
Our highly skilled professionals are adept at all manners of electrical renovation services. In every service that we provide, our technicians bring an unsurpassed dedication to excellence. We want to achieve the best possible results for you in order to convey the fact that you can trust us with all your future electrical installation, repair, and maintenance needs.
Our Southbury electricians take pride from the fact that we provide the highest quality electrical services to each and every one of our customers. When you hire us for your electrical renovation needs, you are making the best choice for your property. The additions and upgrades that we achieve for you will provide for all your needs both in the present and the long term. Your electrical system will operate efficiently, effectively, and reliably at all times.
If you are looking for an electrical renovation specialist known for expert rewiring in Southbury, CT or nearby, please call 203-262-0481 or complete our online request form.
Recent Articles
Helpful Advice for Choosing a Standby Generator for Your Home - Electricity is more than a convenience; it is a necessity. Without a reliable source of electricity in your home, you and your family cannot enjoy your property to the utmost. When the power goes out in the local area, you and your family are deprived of the comfort and security that you expect and deserve in your property. For these reasons, every homeowner should consider installing a standby generator … Read More
What Southbury Residents Should Know About Level 2 Electrical Vehicle Chargers - Generally speaking, for residential properties, there are two options when it comes to electrical vehicle chargers, level 1 and level 2. Level one chargers rely on the 120V current within your residence. In contrast, level 2 electrical vehicle chargers have 240V, similar to your washer and dryer. This added current allows your electronic vehicle to charge much faster than with a level 1 system … Read More