Whole House Surge Protection Installation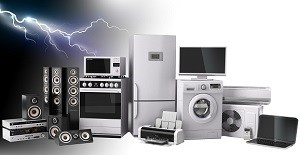 Modern day electrical equipment is highly sensitive to electrical surges. Because of this, it is important to take precautions in order to protect your valuable devices. At Electrical Technicians of Connecticut, LLC, our electricians are here to assist you in this regard. We specialize in installing whole house surge protection systems for our residential customers in Southbury and the surrounding areas.
In every service that we provide, our Southbury professionals bring the same dedication to excellence to task. Our electricians are not pleased with the results of our efforts unless we have achieved complete and total customer satisfaction. During your surge protection services, our team will help you to achieve all of your needs and goals.
Call Electrical Technicians of Connecticut, LLC, today if you are concerned about the surge protection measures in your Southbury home. Our professional and polite staff would be happy to take your call and to assist you in any way that we can. We would be very excited to answer any of your questions and to schedule your appointment for electrical services today.
Whole-House Surge Protection in Southbury
When people think about electrical surges, they often only consider high currents caused by nearby lightning strikes. Although these surges can be the most destructive, they are nowhere near the most common. Electrical surges enter your home through the grid on a daily basis. Even more prevalent, high current surges can be caused by your electrical appliances within your home hundreds of times a day.
Because electrical surges occur so often, it is necessary for you to have protective measures in place. A whole-house surge protector, installed in your electrical panel, is the best way to mitigate the danger.
At Electrical Technicians of Connecticut, LLC, our Southbury electricians can guide you through the entire design and installation process. We will personally inspect and assess your property in order to ensure that your surge protection system is right for you. You and your family are guaranteed to be pleased with the results of our efforts.
Routine Whole-House Surge Protection Maintenance in Southbury
Because your surge protection system is constantly in use, it will degrade overtime. In order to ensure that your whole-house surge protector is always operating at optimal levels, you need to hire a professionally licensed electrician to conduct routine maintenance on the system.
When you trust our Southbury professionals with your surge protection maintenance needs, you can feel confident knowing that all your valuable electronics are properly protected at all times. This extra sense of security can help you thoroughly enjoy everything your electrical system has to offer.
If you are looking for an electrician that installs surge protection systems in Southbury, CT or nearby, please call 203-262-0481 or complete our online request form.
Recent Articles
Helpful Advice for Choosing a Standby Generator for Your Home - Electricity is more than a convenience; it is a necessity. Without a reliable source of electricity in your home, you and your family cannot enjoy your property to the utmost. When the power goes out in the local area, you and your family are deprived of the comfort and security that you expect and deserve in your property. For these reasons, every homeowner should consider installing a standby generator … Read More
What Southbury Residents Should Know About Level 2 Electrical Vehicle Chargers - Generally speaking, for residential properties, there are two options when it comes to electrical vehicle chargers, level 1 and level 2. Level one chargers rely on the 120V current within your residence. In contrast, level 2 electrical vehicle chargers have 240V, similar to your washer and dryer. This added current allows your electronic vehicle to charge much faster than with a level 1 system … Read More