Telecommunications Wiring Services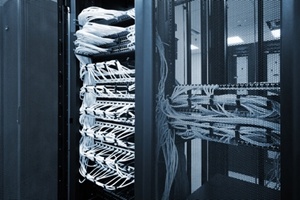 A business can only be as productive as its telecommunications is efficient. Every workforce must be able to communicate effectively in order to coordinate all specialized tasks and efforts. Critical to this necessity is a well designed, installed, and maintained telecommunications wiring and phone system. At Electrical Technicians of Connecticut, LLC, our electricians have the knowledge, skill, and experience necessary to provide for all your telecommunications wiring needs in the Southbury area.
Our locally owned and operated commercial electrical services company understands how important your electrical system is to you and your business. We strive to form long lasting and mutually beneficial relationships with all of our commercial clients. Our team wants to be a critical asset to your business, constantly working our hardest to provide you with the best possible services. Together, we can design and maintain a telecommunications system that will bolster your productivity and profitability for years to come. Let us take care of all your phone, data and network cabling needs. Call today to gets started.
Call Electrical Technicians of Connecticut, LLC, today if you need to hire a professionally licensed electrician in Southbury who specializes in telecommunications wiring services. Our polite and dedicated staff would be happy to take your call, to answer any of your questions, and to schedule your design consultation today.
Wide Variety of Telecommunication Services in Southbury
No matter what industry you are in, your business needs to have efficient, effective, and well designed telecommunications wiring. Voice, data, video, and wireless solutions are integral to nearly every function of a modern commercial operation. When you hire our IT infrastructure professionals to help you with your telecommunication wiring design needs, you will have the most customized communication system possible.
Here are just a few of the telecommunication wiring services that we proudly provide:
Telephone Wiring
Phone and Fax Equipment Installation
Voice Mail and Extension Installations
Network system Installations
Fiber Optics Wiring
Wireless Networks
Coaxial Cable Wiring
Cabling Testing
And More
Telecommunication Wiring Maintenance, Management, and Repairs in Southbury
After our professionals design your telecommunications system, our Southbury electricians will always be available to provide for your wiring management, repair, and maintenance needs. If there is ever a problem with your IT infrastructure, our technicians are on call at all times to restore it to optimal and efficient condition.
You can always rest assured knowing that our team of highly skilled and experienced electricians is here to keep your telecommunications wiring well designed, maintained, and in the best state of repair. Your business communications needs will always be provided for in the best possible manner.
If you are looking for a commercial electrician that repairs and installs telecommunications wiring in Southbury, CT or nearby, please call 203-262-0481 or complete our online request form.
Recent Articles
Helpful Advice for Choosing a Standby Generator for Your Home - Electricity is more than a convenience; it is a necessity. Without a reliable source of electricity in your home, you and your family cannot enjoy your property to the utmost. When the power goes out in the local area, you and your family are deprived of the comfort and security that you expect and deserve in your property. For these reasons, every homeowner should consider installing a standby generator … Read More
What Southbury Residents Should Know About Level 2 Electrical Vehicle Chargers - Generally speaking, for residential properties, there are two options when it comes to electrical vehicle chargers, level 1 and level 2. Level one chargers rely on the 120V current within your residence. In contrast, level 2 electrical vehicle chargers have 240V, similar to your washer and dryer. This added current allows your electronic vehicle to charge much faster than with a level 1 system … Read More